This page contains information on the County Highway T Corridor Project.  The project is an intergovernmental project that has stakeholders from Chippewa County, Eau Claire County, City of Eau Claire, Town of Union, and Town of Wheaton.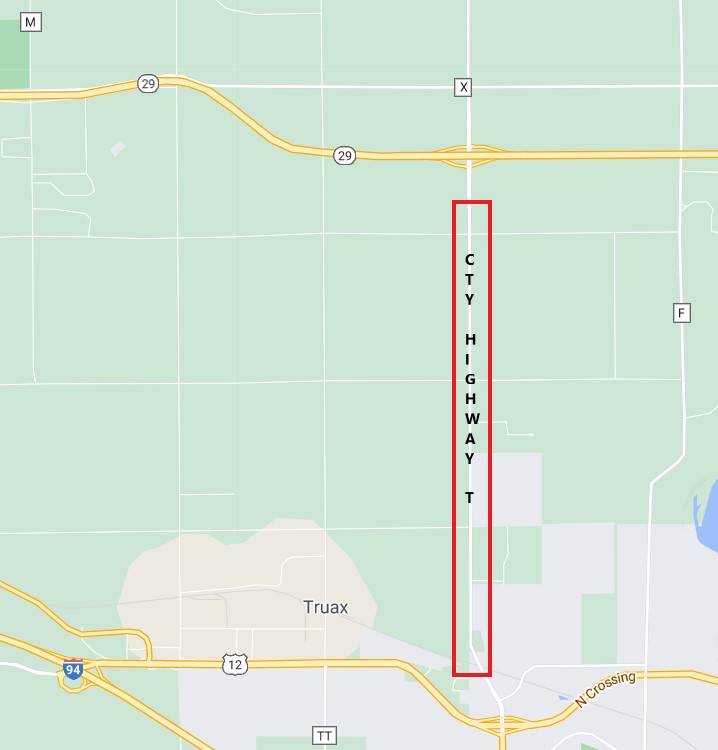 The Platting and Mapping Project has started with the following schedule published.
Notice of Public Involvement Meeting - Notice contains details on public involvement meeting on Monday, June 28, 2021 regarding the Official Mapping for County Highway T (from State Highway 29 to State Highway 312).