STORM RELIEF UPDATES
Storm Damage Cleanup Plan for Week of 10/6 - Updated 10/7
The township will continue overseeing the clean-up and recovery efforts.  If you are in need of assistance, you can put your name, address, needs, and days/times that work on card at Wheaton Fire Station (Cards are in the display case) or call 211.
Please DO NOT place any more brush or debris in the town right of way. Removal of these items is a huge expense to the town.
The Wheaton Fire Department and the Wheaton Town Board are grateful for the help and support of the Wisconsin DNR Forestry Division, who managed the disaster the past few days. We could not have done this without their help and guidance.
For residents with access to the Town of Wheaton website only we do have a 
contact us form
on the website or you can contact Town Board members via phone numbers on the township website.
BRUSH SITE
The town's temporary brush disposal site at the park is closed as of 7AM on Thursday, October 3, 2019,
Any brush/clean wood placed inside of the town road right of ways is residents responsibility to remove going forward.
Pile

all

brush/clean wood outside of the town road right of ways for safety concerns. 
BURNING BRUSH/CLEAN WOOD
Residents now have space on their own property to pile brush and clean wood to safely burn.
No permit is required to burn brush and clean wood.
Burning is allowed on Sundays and holidays in Town of Wheaton.
We recommend you DO NOT stack the brush and pack it with equipment to burn in a large pile.  Hand stacked smaller piles burn much better with less work and are much easier to control.
Clear at least 50 feet around the pile.
If winds are more than 10 miles an hour we advise DO NOT burn!
It is illegal to burn vinyl, plywood, chipboard, products with paint or glues in them, rubber, and debris with aluminum or other metals attached per state law.  Fines may be assessed by state agencies for burning illegal materials.  Please take these items to a landfill.
You are responsible for maintaining fire control and are liable for any damage caused by a fire.
Contact any of the firefighters for further information and you may even get their assistance when they are available!
RECYCLING CENTER
Pile

all

debris outside of the town road right of ways for safety concerns. 

Piling next to your driveway for equipment access is encouraged.

Depending on the amount of debris on your property it may be more affordable to rent a dumpster (May be covered by your insurance) and dispose of the debris directly to a landfill. This will also save you from having to double handle the debris (once to load and once to unload).
Recycling Center is located at 2429 20th Street Elk Mound.
PERSONAL ITEMS FOUND
Any personal items found can be brought to the Wheaton Fire Station where a lost and found has been started.
Items will be cataloged.
See below for process to claim those found personal items.
Personal item pictures are now available along with the claim process below.
REMOVAL OF CAUTION TAPE FROM FIRE NUMBERS
You are safe to remove yellow caution tape from your fire numbers as no longer needed.
STORM RELIEF CONTACTS
Chair
Town of Wheaton
Mark Blaskowski
(715) 874-4969
Chief
Chippewa Fire District Station 2
Adam Blaskowski
(715) 577-7933
Sheriff
Chippewa County
Jim Kawalczyk
(715) 726‑7701
IN CASE OF EMERGENCY DIAL 911
TOWN OF WHEATON STORM RECOVERY INFORMATIONAL MEETING RECAP
An informational meeting for Town residents impacted by the storm was held on Monday, October 7, 2019 from 7:00pm to 9:00pm at the Wheaton Fire Station.  This meeting presented information on recovery assistance available from State and Local agencies such as:
Forest Health and Timber Management Resources

Waste Disposal

Horticulture/Landscaping after Tornado

Critical Incident Health Services

Town Officials Question and Answer 
Please click the link below to view the informational meeting video.
CHIPPEWA COUNTY STORM RECOVERY INFORMATIONAL MEETING RECAP
Location:  Chippewa County Courthouse
711 North Bridge Street
Chippewa Falls WI
Lower Level Room 001-003
Chippewa County hosted an informational meeting on Tuesday, October 8, 2019 from 3:00pm to 6:30pm for all those affected by the 2019 tornado.  This meeting was like a "workshop setup" that had tables with information and folks to talk with where you could come and go as you please. 
The meeting was an effort to share information about resources which may be helpful to the residents. 
County departments and other agencies were present to answer questions concerning replacement of birth certificates and other documents, crop damage, and state or federal program.
If you have any questions please call 715-726-7728.
STORM RECOVERY RESOURCES
Debris from agricultural fields and roads should be disposed at the Town Recycling Center or Town Dumpsters.  Contact Town of Wheaton staff member Roger Fagerland (715) 874-6271.
Tree and brush debris should be disposed at Wheaton Park.  Contact Town of Wheaton Chair Mark Blaskowski
Household construction material disposal should be coordinated through Troy Gansluckner, DNR Solid Waste Specialist in Baldwin.  The town board has received information from Troy and link is provided below.
For Forestry salvage and tree health questions contact DNR Foresters Ryan Peaslee (715) 697-6011 or Dennis Hutchison (715) 382-6504
PERSONAL ITEMS RECOVERED CLAIM PROCESS
View personal item pictures at Wheaton Tornado Lost Items to determine if you are the owner.  For higher value items only a portion of the picture will viewable.  You will have to identify the missing part during claim process.
Contact Wheaton Fire Station at 715-874-6597 to ensure Lost Item representative is there.
Go to Wheaton Fire Station and speak with Lost Items representative about claiming your lost personal items.
As part of the claim process you will need to provide identification which will be recorded.
If you think you will come and try to steal these items please know we are working closely with Chippewa County Sheriff Department!
DONATIONS
The Town of Wheaton Tornado Disaster Relief Fund has been setup at Northwestern Bank for disaster relief donations.  Donations can be made at any Northwestern Bank location or mailed to:
Wheaton Town Hall
Attn:  Wheaton Clerk
4975 County Highway T
Chippewa Falls, WI 54729
Checks should be made payable to the Town of Wheaton Tornado Disaster Relief Fund.
PLEASE NOTE:  This Disaster Relief Fund is being setup to offset increased township expenses as we continue our disaster relief operations with no end in site.
Some examples of increased expenses to list a few include:
Additional dumpsters at the recycling center for debris and metal
Equipment/truck fuel
Chain saw supplies
Fire station additional electricity
Increased payroll
Road work
And more
I am sure residents remember Winter Storm in February this year; which cost a lot of money to get the roads plowed, equipment fixed, payroll, etc.  This would be our 2nd major storm expense in 2019.  If you can donate it certainly would be appreciated!!
None of the donations will be paid to residents as there are other donation avenues being used.  This is strictly to offset increased township expenses!     
DONATION RECOGNITION
If you would like to be added to our donation recognition area please email your name or company/non-profit logo to wheatonpark@gmail.com.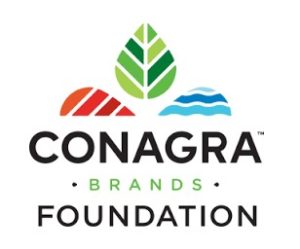 FREQUENTLY ASKED QUESTIONS